Nepal's all-rounder Kushal Malla has been drafted by Gwadar Sharks for the inaugural edition of the Junior Pakistan league. Kushal Malla was one of the 24 overseas players to be picked in yesterday's draft. Six-team tournament is set to take place from October 6 to 21 at the Gaddafi Stadium.
The Pakistan Junior League is a T20 league for Under-19 players which will see young budding cricketers from many countries, representing various cities of Pakistan. Bahawalpur Royals, Gujranwala Giants, Gwadar Sharks, Hyderabad Hunters, Mardan Warriors, and Rawalpindi Raiders.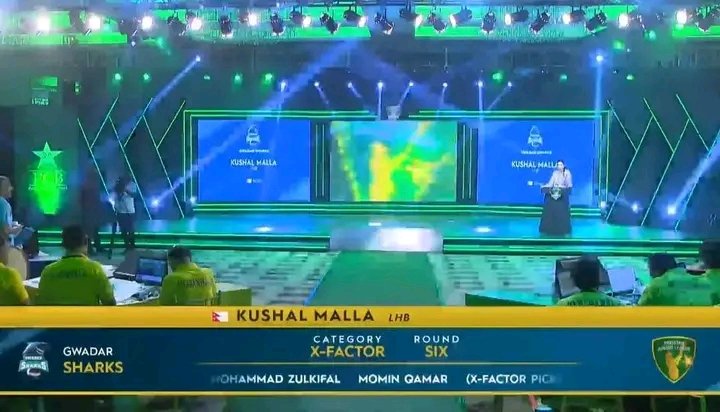 Gwadar Sharks will be mentored by Legendary Former West Indies Cricketer Sir Vivian Richards. This is the first International Junior T20 league consisting of only U-19 cricketers. While the former Pakistan leg spinner Mushtaq Ahmed will be the side's head Coach, Kamran Kamal named batting Coach.
Two years back young Kushal Malla featured in Abu Dhabi T10 League for Team Abu Dhabi where he shared a dressing room with the likes of Universe Boss Chris Gayle and Alex Hales.
Gwadar Sharks:
Elite Category: Joseph Eckland (England), Danial Ibrahim (England), Haseeb Nazim, Muhammad Ismail
Premier Category: Arafat Minhas, Luc Martin Benkenstein (England), Mohammad Shoaib, Saad Masood, Shamyl Hussain
X-factor Category: Momin Qamar, Mohammad AbuBakar, Aftab Ahmed, Muhammad Zulkifal, Adnan Iqbal, Kushal Malla (Nepal).